Metering Rod Installation Tool – NEW!
High-quality metering rods are precision instruments that must be properly installed in secure rod holders to deliver the quality users demand in the paper coating process. 
Because of the tight fit required of a rod holder, rods can be difficult to install. Frustrated users sometimes resort to such methods as using c-clamps or even laying rods and rod holders on the floor and stomping them into place, risking major damage and contamination to the rod and holder and causing coating defects.
Buschman's innovative, new Rod Installation Tool makes installing coating rods in holders extremely easy while preventing damage to the rod and holder. Using the Rod Installation Tool is a simple, three-step process: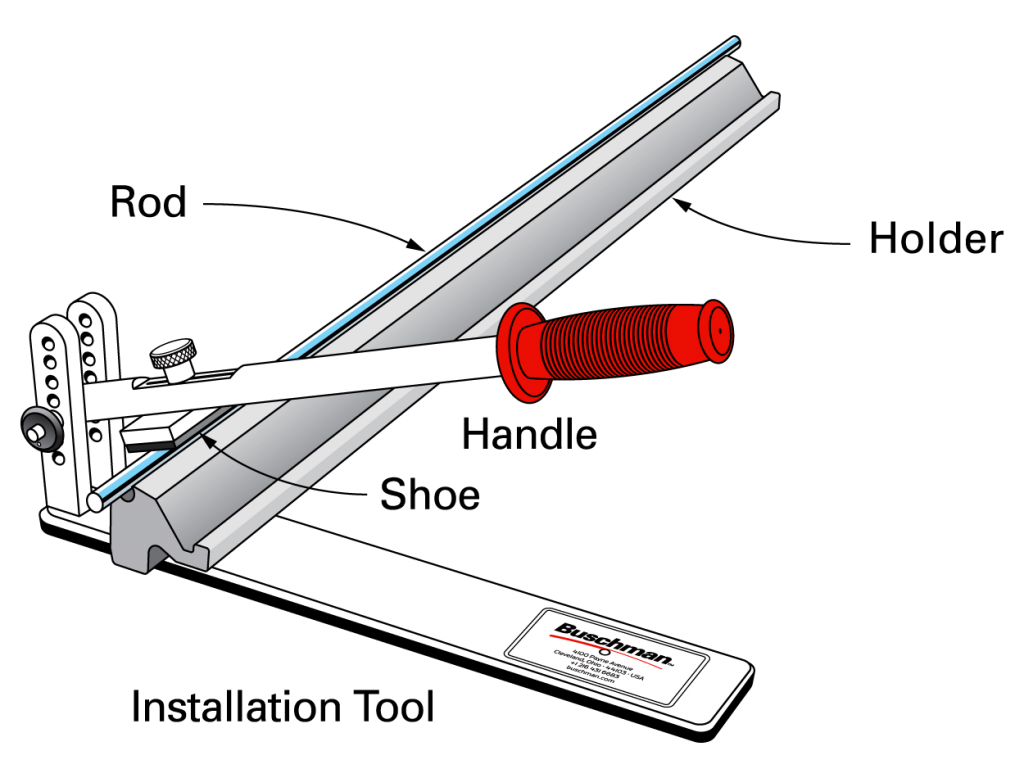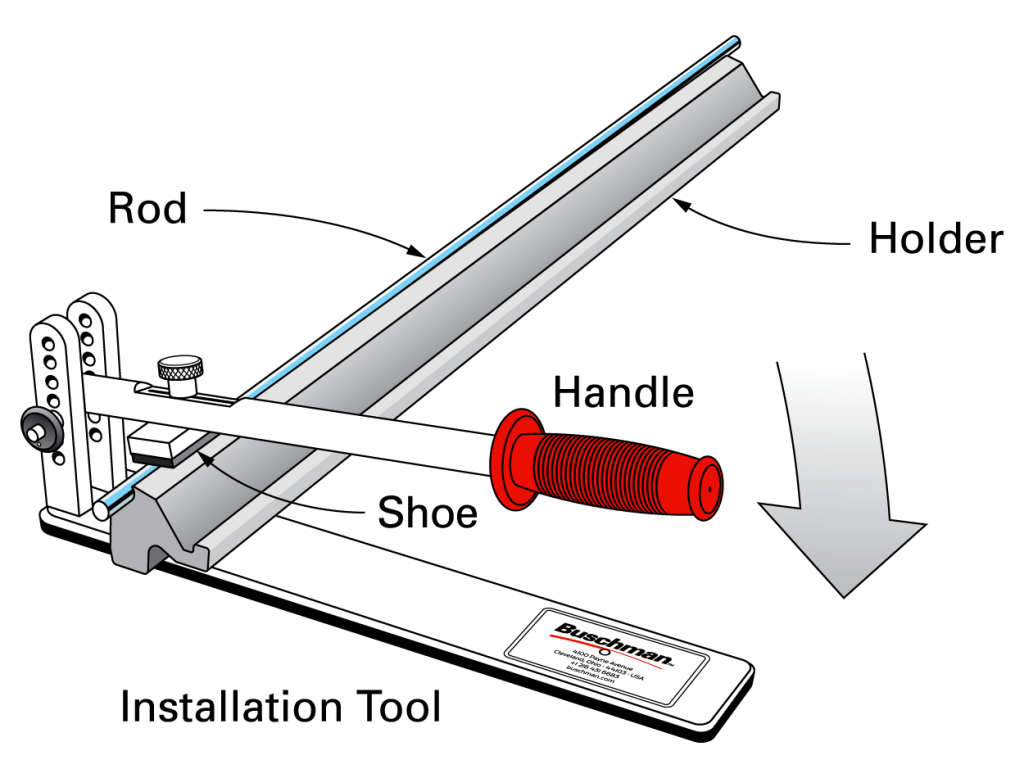 Our rod installation tool is made of aluminum to be lightweight and sturdy. It can be quickly adjusted without tools to accommodate any rod holder and rod combination. The tool works equally well for installing shorter converting rods as well as long-length size press rods.
The shoe can be moved up and down the lever, which changes the mechanical advantage (MA). If the shoe is closest to the fulcrum, the MA = ~10 (10lbs of force applied to the handle applies 100lbs of force to the rod). If the shoe is positioned as far as it can be from the fulcrum, the MA = ~4.