The Buschman Story: A History of Innovation and Leadership
Buschman is a classic American success story: An industry-leading manufacturing company built from the ground up by a self-taught engineer with $500 and a better idea.
Seeing a Need, Creating a Solution
In 1977, Tom Buschman was working as a maintenance mechanic for a leading worldwide paper converter in Cleveland, Ohio.
Tom learned that 50% of the metering rods the company used for applying coatings were defective. Even worse: The only way the company could make that determination was to run the product and check it after it came out of the oven.
This was a costly problem. A bad metering rod generated several hundred dollars in scrap before it could be detected. In 1976, that was a lot of money.
Realizing that all rod manufacturers had similar rejection rates, Tom saw an opportunity to make better quality metering rods with fewer defects. He then asked company management a question: If he was able to make a better rod, would they buy it? Their answer was yes.
Tom began developing metering rods in the basement of his home and soon the converting company was buying his rods. Though his earliest product iterations had failure rates similar to competitors' rods, Tom soon figured out how to address failure issues.
Six months later, the rejection rate for Buschman's rods had dropped to zero and the company was launched with its first customer.
The Early Years: A Dirt Floor and Cat Hair
With a meager $500 in personal savings and with virtually no other start-up capital, the company was totally self-financed. The early years were lean to say the least. The Buschmans drove old used cars to save money. When Tom was visiting customers, he parked down the street so no one would see his car.
As the company began to build success, the dirt-floor basement of the family's century home was dug out and concrete was poured. Though this was an improvement, manufacturing at home still had its challenges.
When Tom left his employer to pursue the metering rods business full time, his son Wes was just a year old. Tom worked long hours in the basement, so he and his wife, Kib, set up a playpen for Wes next to an old lathe with the power off. Wes would turn knobs on the lathe, becoming probably the only baby with grease under his fingernails.
The family cat, Biscuit, liked to keep Wes company in the playpen. But when cat hair began fouling the wire-wound bars, Biscuit was banished from the basement.
The Buschmans had only one phone line, so they always answered calls as "Buschman." Little Wes learned early on to be perfectly quiet when the phone rang. Kib answered calls and identified herself using only her first name, always referring to her husband as "Mr. Buschman," so customers wouldn't guess they were literally a "Mom and Pop" operation.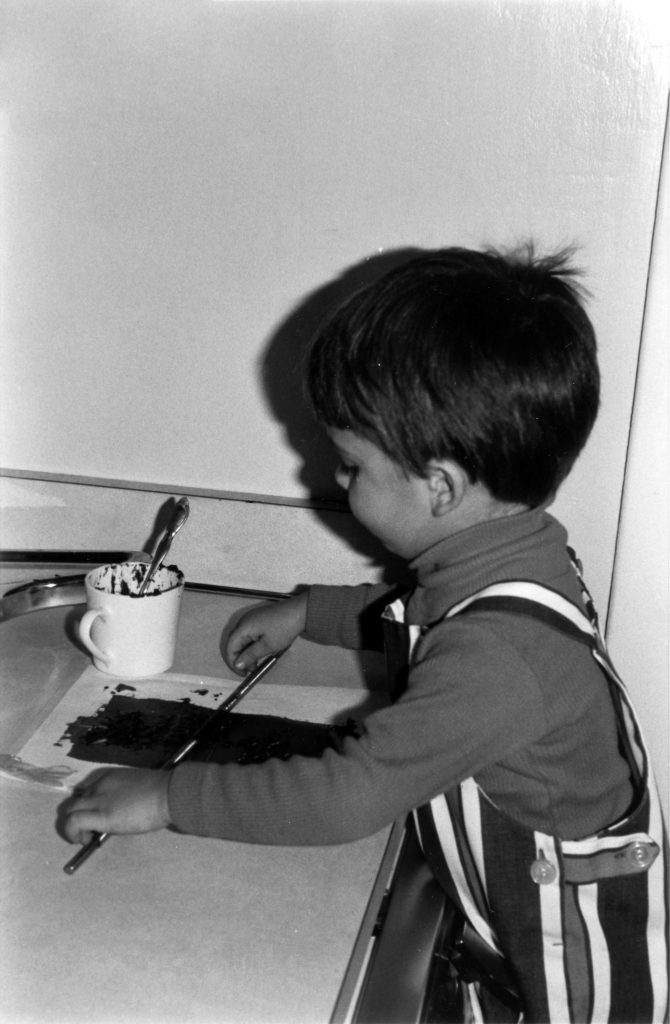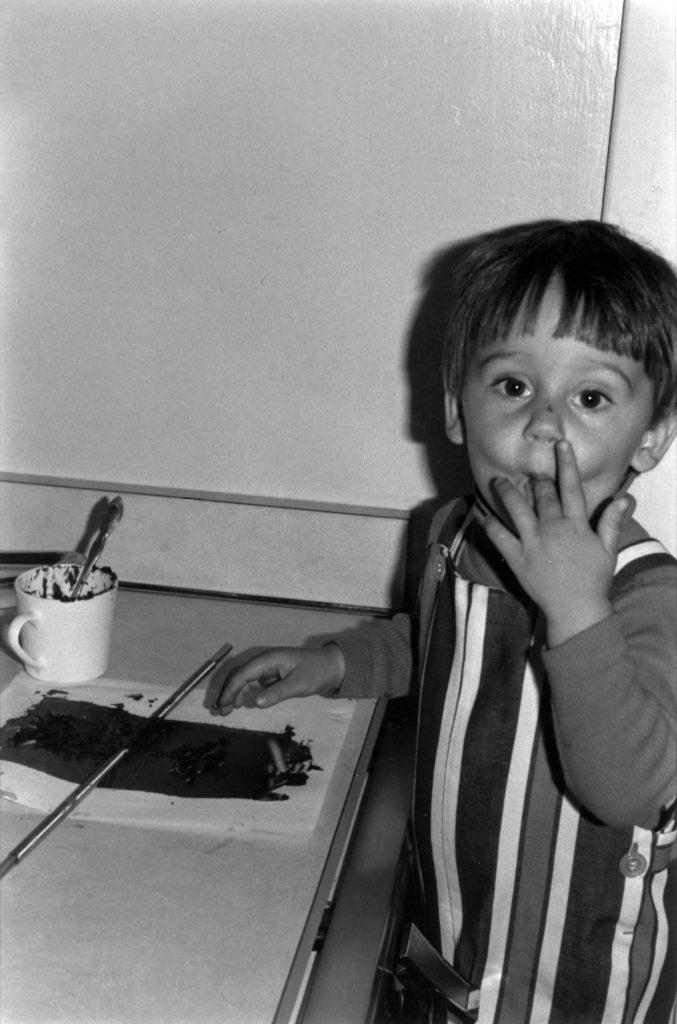 Unloading Steel Trucks in the Neighborhood
Steel trucks pulled up in front of their home on a residential street and had to be unloaded by hand.  When Tom was out of town or on a sales call, Kib inherited the job. Kib would go into the truck, cut the steel bands and burlap wrapping, then hand carry the steel around the back of the house and in the basement door. The truck drivers never complained about the primitive unloading and often helped carry the steel.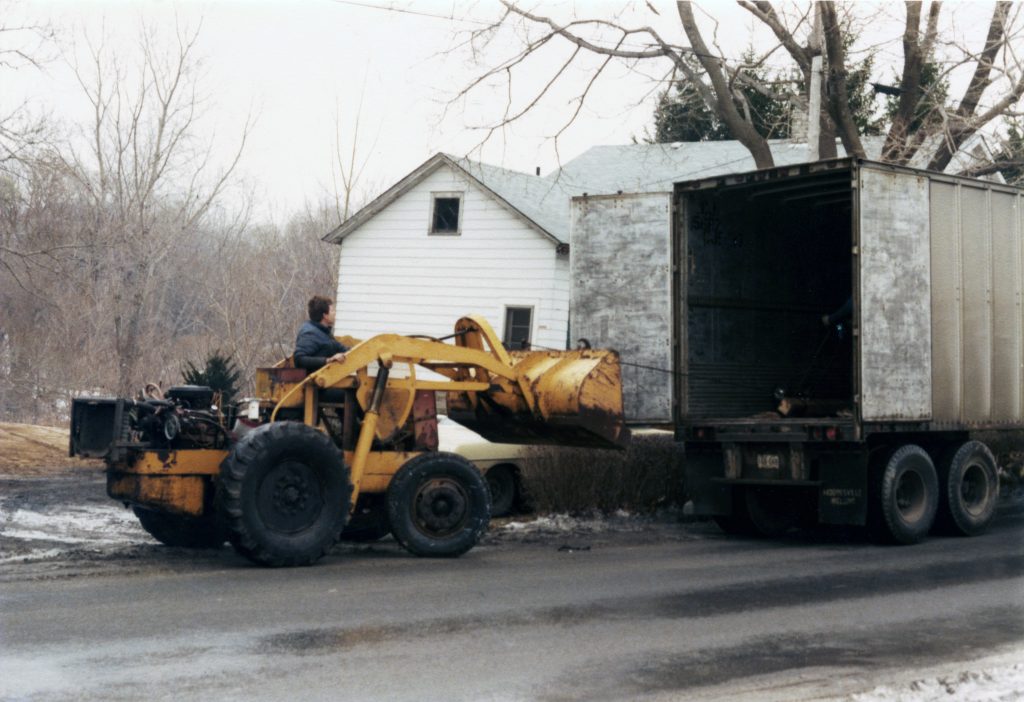 By 1982, Tom was able to purchase a commercial property to build a new facility and, to his wife's relief, employees were hired to answer phones and unload trucks.
A Key Principle: Bringing Processes in House to Ensure Excellence
When Buschman began, all metering rods were wire-wound; roll forming was yet to be used in the industry. Tom quickly discovered the wire itself to be a major quality issue. It was sometimes not perfectly round and was kinked from being wound over itself on the spool.
Tom was able to solve the problem by re-drawing all wire before wrapping. Though he hadn't wanted to have to do this, it was essential for achieving the quality he desired.
This was the first example of a key principle that became a Buschman company practice: Bringing processes in-house to achieve superior quality.
Over the years, most equipment and processes have been developed in-house to assure consistency with the company's demanding specifications, including techniques for straightening steel from coil stock, grinding and chrome plating rods up to 40 feet in length, and making the world's most precise roll-forming dies.
Buschman Today: The World Leader in Metering Rod Technology
Today, Buschman is the leading company in metering rod industry serving customers all over the world. The foundation Tom Buschman laid for the company continues to drive its success: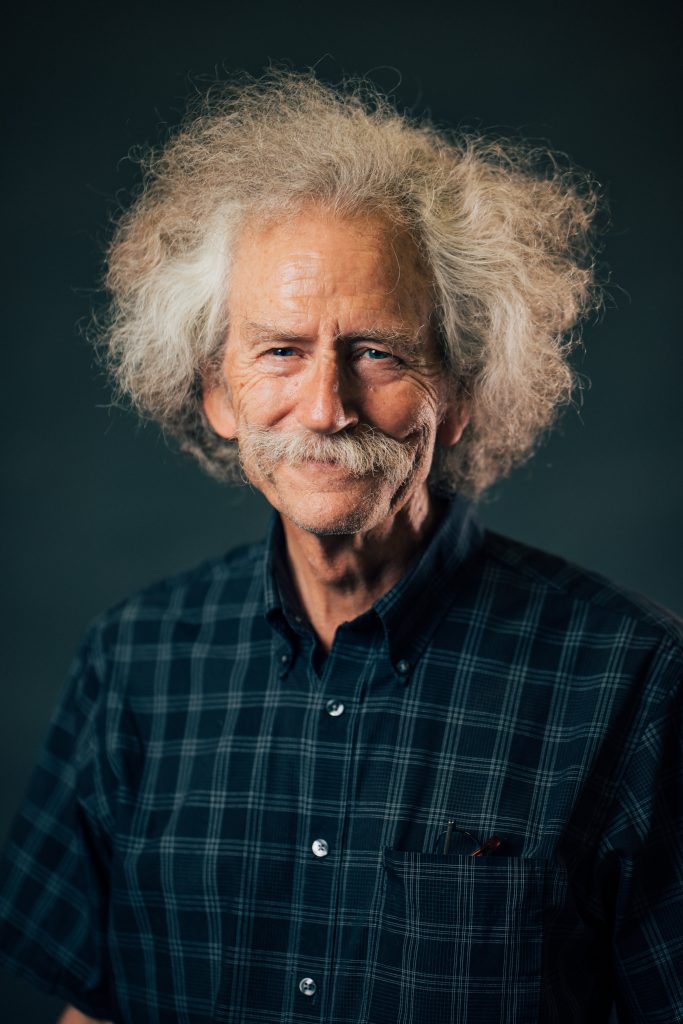 Research and development continue to propel the company's growth. Buschman excels in creating customized solutions that help paper mills, converters, and liner and paperboard manufacturers solve complex coating challenges.
Buschman is the only manufacturer that goes from coil steel to finished roll-formed, chromed and polished metering rods in one facility. With unmatched control over every step of the manufacturing process, Buschman products set the industry standard for accuracy and quality.
Buschman has been named three times the Inc. 500 list and five times to Northeast Ohio's Weatherhead 100 list, a rarity for a self-financed business.
Buschman continues to be totally self-financed to this day.
Wes Buschman, who literally grew up in the business, is now Operations Manager of Buschman, responsible for all product development, quality, and manufacturing.
The global paper converter that bought the very first Buschman rods is still a customer 42 years later.
How to Order
Our engineering team will work with you to customize long-lasting metering rods for your application. Call us or use our online form to request a quote.
Call us at +1 216 431 6633