NEW: Masking Film & Adjustable Sleds for Precise Edge Control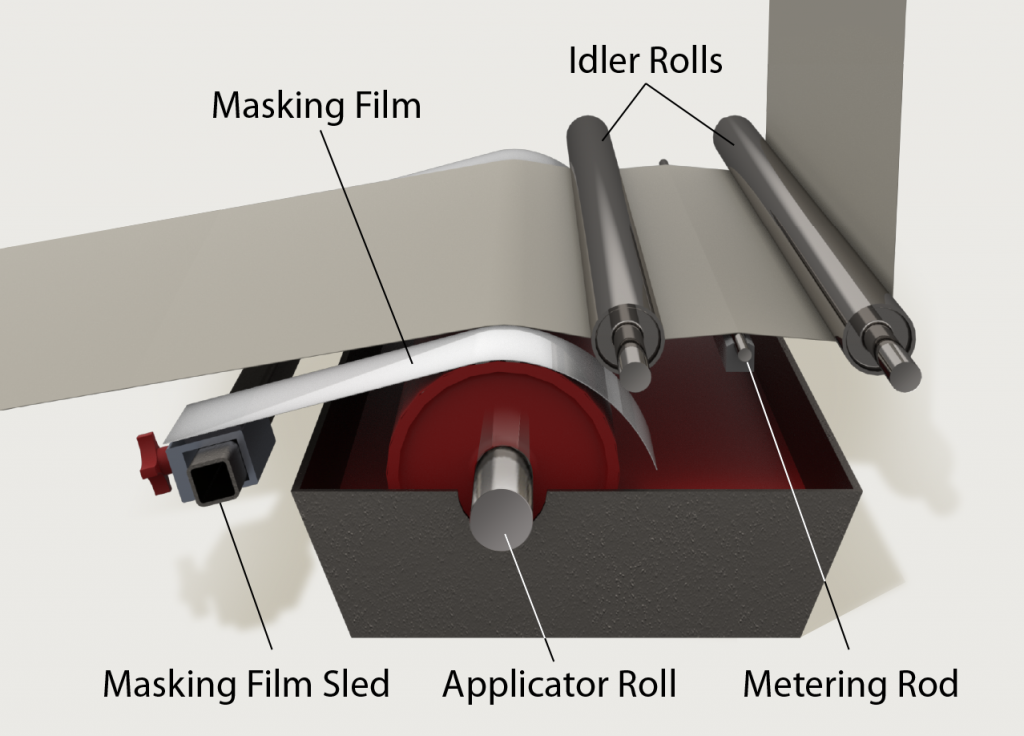 Buschman Masking Film is a versatile new product solution that enables paper converters and manufacturers to accurately create a clean, dry edge when applying coatings to paper and other substrates.
Masking Film is also a simple, economical way to precisely control which areas of the web remain dry in zone coating, strip coating, or pattern coating. It is far superior to other methods used to achieve similar results, such as doctor blades.
Masking Film comes in pre-cut 50-sheet bundles and 50-ft. rolls. Velcro is adhered to the back of the film for attachment to the machine.
Buschman also has created an adjustable Masking Film Sled, a convenient companion product for attaching Masking Film to a rod coating station.
The movable Sled can easily be adjusted in the machine cross-direction to mask the dry area required. In locations where the masking film is sandwiched between the moving web and the turning applicator roll, liquid coating will not be applied to the web.
Note: For dry edge control, Buschman recommends using two sleds, one for each side of the machine.